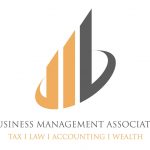 Business Management Associates is a full-service Tax, Accounting, and Business Management firm based in Houston, Los Angeles, and Richmond. Established in 2000, Business Management has been providing the highest standard of competence in our segment. We truly strive to be the best at what we do through continuing education, and constant firm evaluation.
Business Management Associates is formed by professionals with broad experience in their areas of expertise, aiming the best assistance to offer to our clients, to maintain their success, that consequently means ours.
Our team always seek continuous technical improvement, forming a high standard company in the accounting segment. Knowing that the customer is our greatest asset, all services are planned in a personalized way, according to each profile and need.
We have a vast portfolio of clients in our accounts from the most varied business segments, whether in the field of commerce, industry, or services, which allows us to have a broad knowledge of the current legislation to deliver, in timely and cost-effective manner, your financial goal.
Accurate and up-to-date information is the basis for any entrepreneur's decision-making. Our staff stands out for its technical excellence, producing quality reports and personalized service, always acting in accordance with the customer's needs as quickly and promptly as possible, meeting all deadlines required for the preparation of management reports.